African heat, what will be the temperatures today in Albania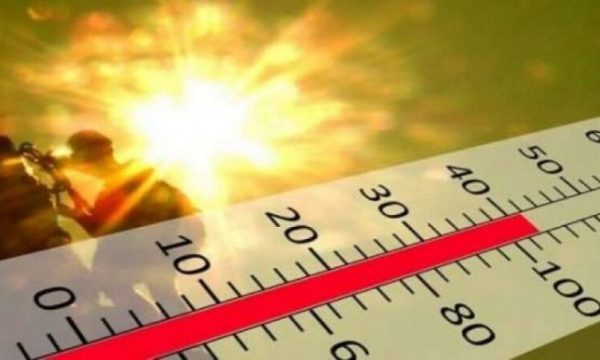 Albania
Air masses of African origin continue to be present today, dictating in our country clear and hot weather during the morning.
The second part of the day brings the passage of eclipses throughout the territory of the country where the most pronounced eclipses are expected to occur in the northern and northeastern areas.
According to Meteoalb, the evening hours are expected to continue under the dominance of clear and hot weather.
Air temperatures will rise in the morning and at noon, fluctuating daily values ​​from 16 ° C to 39 ° C.
The wind will blow with an average speed of 35 km / h from the South direction, creating swell over 2 points on the sea shores.
KOSOVO
The morning hours will be affected by the clear and hot weather throughout Kosovo, while the afternoon will bring eclipses throughout the region of Kosovo, where in isolated areas on the border with Albania rain showers are expected, occasionally accompanied by strengthening of the wind parameter.
During the evening and night there will be noticeable improvement of the weather.
Northern Macedonia
The whole republic continues to be dominated by clear weather and high temperatures
and MV.
This atmospheric situation will accompany us until late in the afternoon when light eclipses are expected in most of the MV, however no precipitation is expected. This stability of the atmosphere will remain present overnight.
Region and Europe
Partly the European continent will be dominated by African heat waves making clear weather and high temperatures dominant.
While the weather is different for Northern and Eastern Europe where eclipses and rains will be dominant throughout the day.
Also, the European Alps as well as the surrounding areas remain cloudy, rainstorms and mini-storms hail
/Express