Trust: About 190 million euros from the EBRD to finance Skopje-Blace, EF Oslomej 2 and EF Bitola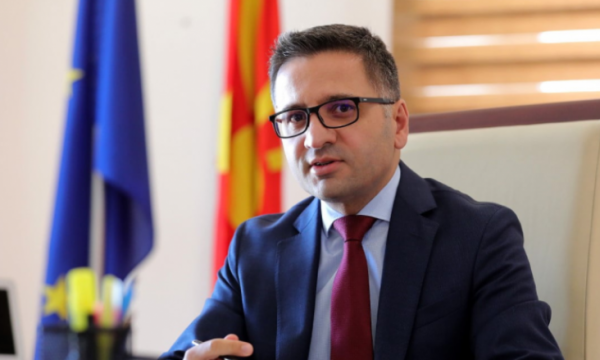 With 188 million euros from the European Bank for Reconstruction and Development will support the construction of three very important infrastructure projects in the country: Skopje – Blace highway and photovoltaic power plants EF Oslomej 2 and EF Bitola. Yesterday, the Assembly gave the green light to the two laws related to the state guarantee, which were drafted by the Ministry of Finance. The funds will be available after the signing of agreements by the EBRD, the Public Enterprise for State Roads, the Northern Macedonia Power Plant and the Ministry of Finance.
The Minister of Finance, Fatmir Besimi, recently stressed that the implementation of these projects is extremely important for the development of the country.
Through the construction of the second sub-section of the Skopje-Blace highway with a length of 10.5 km, mobility, trade exchange and road safety will be significantly improved, travel time will be shortened and opportunities for socio-economic development will be increased, such as at national and regional level.
The project will be implemented by NPRRSH and will be financed with funds from the EBRD in the amount of 167.6 million euros, investment grant from WBIF in the amount of 20.82 million euros and grant for technical assistance from WBIF (technical support for project implementation and supervision) in the amount of EUR 5.68 million.
The EBRD also allocates a grant of 0.35 million euros for the development of the national strategy of
e-mobility and road infrastructure action plan.
In the conditions of the energy crisis, the realization of the EMV project for the transition to solar photovoltaics is extremely important, which includes the construction of EF Oslomej 2 with an installed capacity of 10 MW and EF Bitola with 20 MW, the implementer of which will be EMV. This investment will contribute to the creation of new jobs, which will have a positive impact on the social aspect in these two regions, where the construction of two photovoltaic power plants is planned.
"The main goal of the EMV Project for the transition to solar photovoltaics is to help achieve European standards for greenhouse gas emissions, to achieve the goals and ecological commitments of the Republic of Northern Macedonia. It will have a positive effect on the environment, because with the start of work of photovoltaic power plants, the production of electricity from power plants will be reduced ", stressed Besimi, justifying the law in the Assembly.
The total investment value of the project is 25.5 million euros, which is financed by JSC EMV-Skopje through a loan from the EBRD worth 19.8 million euros secured by a state guarantee, with a grant from WBIF worth 5 million euros and own funds worth 0.7 million euros.