The group presents the major infrastructure project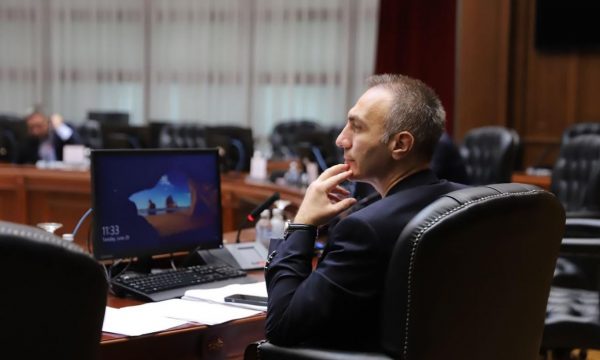 First Deputy Prime Minister and Minister for Political System and Inter-Community Relations, Mr. Artan Grubi convened today the second meeting of the Steering Committee for the construction project of Corridor 8 and Corridor 10 D.
In today's session, the committee decided to propose to the Government the formation of teams for expropriation, negotiations and for the implementation of the largest infrastructure project in our country, which will be implemented by the Bechtel Enka consortium.
Corridor 8 envisages the construction of the highway according to modern standards of road infrastructure in three axes: Tetovo – Gostivar, Gostivar – Kichevo, Qafë Thanë – Struga – Trebenishte.
Corridor 10 D envisages the construction of the highway Bitola – Prilep.
With the construction of the Skopje-Blace highway, which was approved by the Assembly and the EBRD board of directors, the citizens of the country will be significantly facilitated to move from the Blace border crossing with Kosovo to the Qafë Thanë border crossing with Albania.
The implementation of these major road infrastructure projects will significantly affect the strengthening of trade relations between the Balkan countries and the faster and better circulation of the citizens of the Balkan countries.
The law on the construction of Corridor 8 was approved on July 15, 2021 by the Assembly of Northern Macedonia on the proposal of the deputies of the parliamentary majority and was confirmed by the constitutional court on December 9, 2021.