Prepare your skin for summer: 5 tips for radiant skin this summer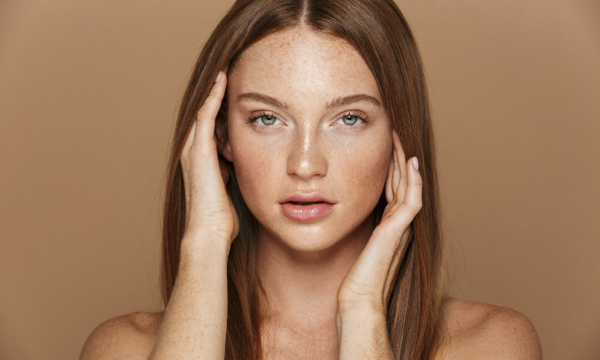 Prepared by: Laura Chacon- Garbato, Director at Herbalife Nutrition for Global Nutrition Education and Licensed Aestheticist
Summer can cause a lot of damage to your skin, so it can look tired, dry and full of blemishes. Therefore, it is important to support the skin through a balanced diet, taking vitamins, consuming plenty of water, daily sunscreens and other preventative measures.
We immediately recognize healthy skin because it simply radiates. For this reason, we bring you some recommendations for maintaining the radiance of your skin, especially during the summer months.
Increased protein intake
Proteins are essential for the regeneration of existing tissue and the development of new tissue. Skin cells need protein to protect themselves, and the body uses these proteins to "replace" old or dead skin cells. You can increase your protein intake by consuming chicken, meat, fish, soy or tofu. AND a shake protein replacement meal is an excellent choice to increase protein intake.
Importance of antioxidants and phytonutrients
Proteins are essential for healthy and beautiful skin, but just as crucial to skin health and overall health are antioxidants and phytonutrients. These plant substances that accumulate in the skin improve the antioxidant defense mechanism of skin cells. Therefore, be sure to include fruits like blueberries, strawberries and apples in your diet as well as vegetables like broccoli, spinach, tomatoes and kale.
Collagen consumption
Collagen makes up 25% to 30% of the total protein in the human body and about 75% of the collagen is found in the skin. Collagen is found mainly in connective tissue and its function is to form a strong structure of the dermis. As the skin ages, it loses moisture and becomes increasingly dry. At the same time, the connective tissue loses its strength and elasticity, so wrinkles begin to appear and the skin loses its tone. To help your skin age with dignity, look for products with hydrolyzed collagen, which acts on the inside and strengthens the skin.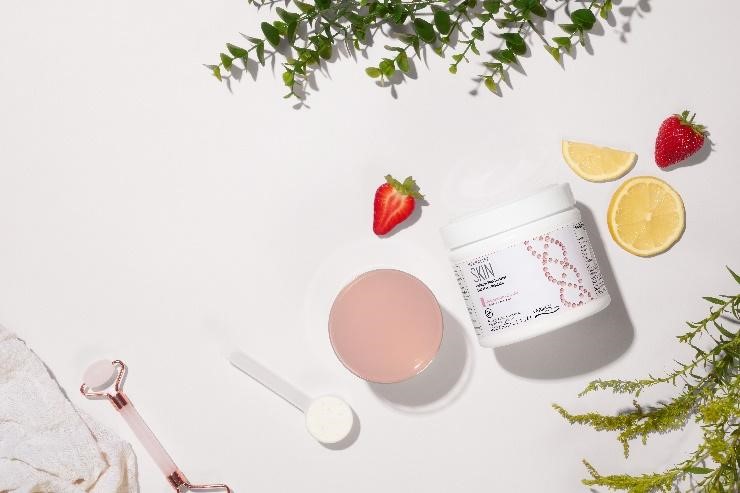 Water consumption
Heat and physical engagement during the summer months can lead to significant loss of water and electrolytes, and water loss is evident on the skin from the beginning. This is why it is important to drink enough water throughout the day, whereas when you go out in the heat, always bring a cold drink with you. The best choice is plain water which you can enrich with any flavor or fresh fruit, to drink more often. But be sure to check how many carbohydrates are in what you add to the water. Keep in mind that consuming fresh fruit also brings water to the body. Be that as it may, it is important to avoid drinks that contain a lot of sugar, such as carbonated liquids, because they can cause even greater thirst.
Use sunscreen every day
The sun is a great pleasure for many people during the summer, but do not overdo it – it is important to avoid redness and sunburn. To protect your skin from daily exposure to sunlight, it is best to use a broad-spectrum moisturizer with a protection factor of 30. If you spend all day outdoors in the sun, it is recommended that you use even stronger protection. Apply the moisturizer 30 minutes before going out in the sun, in order to get the most out of its benefits. For extra protection, you can also buy lightweight sportswear with integrated UV protection. Some lightweight materials absorb sweat, so your skin will be able to breathe during physical activity outdoors.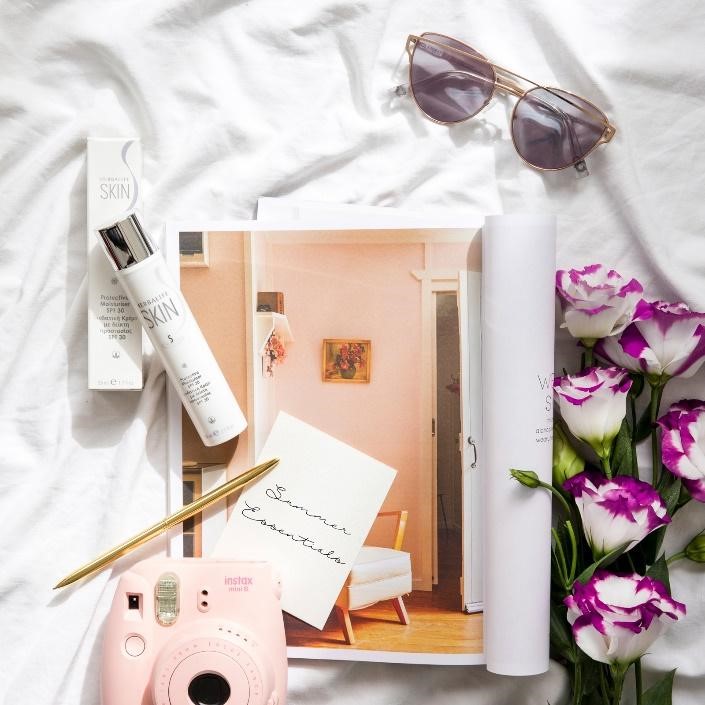 By taking care of yourself and with a healthy diet, you can contribute to the health of your skin. It's the best way to look and feel great. If you provide your body with the right protection, nourishment and nutrients, your body will thank you for your youthful and radiant skin.
Herbalife Nutrition products are offered exclusively through Herbalife Independent Distributors. For more information see https://herbalifekosova.com/