New payment methods are knocking on the door – How industry leaders can compete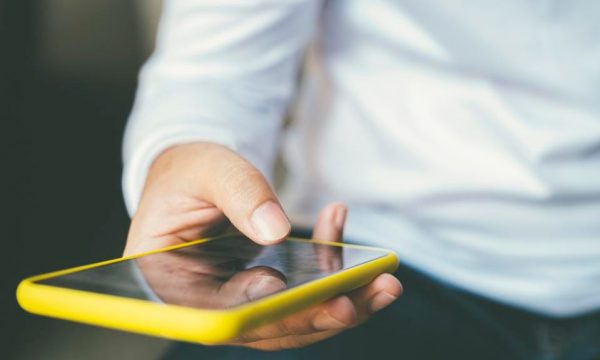 The era of FinTech (financial technology) is booming everywhere. Each country has its pioneers in creating banking ecosystems and providing financial services at almost zero cost in a fully automated technology. According to the International Trade Organization: "The United Kingdom is the third largest investment destination for FinTech, after the United States and China. The UK FinTech sector comprises over 1,600 firms and that number is projected to double by 2030. The sector contributes and is valued at $ 9.18 billion (7 7 billion) and over 60,000 jobs in the UK economy. Southeast Europe is also investing heavily in the digitalization of financial transactions and payments between instant lending; for example, 49% of a Greek-based e-money issuing institution was recently acquired by JPMorgan.
So, without a doubt, the oscillation of traditional banking has begun. But what do FinTechs do?
I like to explain that they have mostly optimized and simplified digital payments and money transfers. Some have even started issuing loans for payment purposes. The principle of opening digital bank accounts through the eKYC option greatly facilitated the provision of the possibility of inclusion
financial and digitalization of financial transactions. Ease of getting loans has helped economies through increased spending and has helped people finance their needs and wants. But, that's probably not all FinTechs will offer.
New payment methods
Recently, many new payment solutions have knocked on the door. Now, cashless payment solutions are not a reality seen only in science fiction movies. Some solutions replace devices such as cards, telephones, smartwatches, clothing accessories, and biometric sign-like options – where they are allowed to be used. Several companies, including IBAS World, are working on solutions that make digital payments even without biometric signs.
Buy now, pay later is another solution that seems to be booming everywhere. This is a convenient solution for buyers to get financing in small installments. There are many providers around the world that offer this service, including PayPal. New payment opportunities are also helping merchants by increasing their sales.
How can industry leaders compete?
In my opinion, we should be grateful for such amazing progress in the financial world. Thanks to these solutions and the people behind them, millions of people around the world can make their digital payments.
at the same time, even if they forget their wallet, cards or smartphones – or run out of battery. The new payment solutions will not only reduce the cost, but also reduce the number of plastic cards produced and thus will have a positive impact on the preservation of the environment and sustainability objectives.
For business executives and entrepreneurs at FinTech who want to stay competitive, I recommend thinking of environmentally friendly solutions that are cost-effective for customers in terms of cost and convenience for their use.
Implementing solutions that offer more for less between digital transformation will also be useful in the future. Furthermore, it is important for fast-growing FinTechs to recruit passionate and experienced employees and make them happy — this can help you overcome any obstacles that may arise during day-to-day operations. .
The financial world is evolving. The "invisible hand" moves things forward and brings banking innovation and attractive solutions to the world. For the most part, I have noticed that these solutions are very welcome as they are safe and consumers benefit in different ways.
Digital banking within the FinTech world can offer the same level of security as traditional banks. In addition, FinTechs are required to comply with the same legislation that banks must comply with, including
technology security. Whenever a certified independent auditor concludes that an institution meets the PCI DSS standards, I think there is no doubt that the level of technology security is in the class of a bank.
Gazmend Selmani is the founder and chairman of the board at PBC Group. This article was originally published on Forbes.