Manastirliu: Medical reports go online, bureaucracies and harassment of citizens are avoided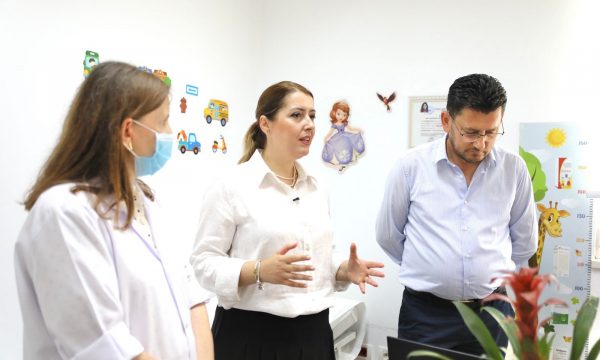 In the framework of the digital revolution undertaken by the Albanian government, the Minister of Health and Social Protection Ogerta Manastirliu, from the Kamza Health Center, has introduced another electronic system that is expected to help the citizens.
The medical report and the health document proving the ability to work are already obtained online.
"This new system for electronic medical report and proof of ability to work, will really bring a revolution within the entire service system. First, because the citizen himself, who has a health problem and needs to request a report to the family doctor – and it is an access that includes about 1600 family doctors throughout Albania – will be able to benefit from this report medical online, ie through the e-Albania platform. At the same time, in addition to receiving this medical report electronically, it also goes to the employer at the same time, avoiding the bureaucracies and walks of the citizens to receive and submit a medical report or document proving the ability to work. "said Manastirliu.
During the visit to the Kamza Health Center, Manastirliu informed that the second phase of this project will be extended to maternity reports, which will be provided online.
"All long-term reports, or those of maternity leave will be given electronically. So it will no longer be necessary for the citizen himself, the woman who has just been born, to go to the Social Insurance Institute or its branches and hand in hand. "Because this report goes electronically, the calculation is electronic and the deposit in the account of the citizen who has benefited from this report also becomes automatic."informed Manastirliu.
From April until now, across the country there are more than 70 thousand medical reports and ability documents for work issued online, with the new electronic system at the family doctor.
As of May 1, 2022, the digital revolution in the field of health has entered a new phase, with the closure of physical counters and the completely online transfer of applications in the health system.