Lajcak is leaving for Belgrade tomorrow for a three-day visit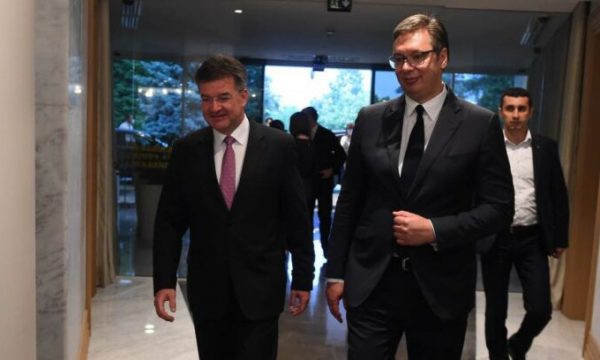 EU Commissioner for Kosovo-Serbia Dialogue Miroslav Lajcak will travel to Belgrade tomorrow after visiting Pristina.
The Slovak will stay in Serbia until July 1 and will meet with state leaders there, reports Rhewal.
Lajcak is trying to arrange a high-level meeting between Prime Minister Albin Kurti and President Aleksandar Vucic.
Kurti and Vucic have not met face to face in the dialogue since July last year.
Last week, chief negotiators Besnik Bislimi and Petar Petkovic agreed to implement the roadmap for the energy deal.
This agreement stipulates that the company 'Elektrosever' owned by the Serbian state to operate in the four northern municipalities.
Elektrosever was licensed by ERO at the last board meeting of this institution.