Honey and oil, perfect solution for dry and damaged fleet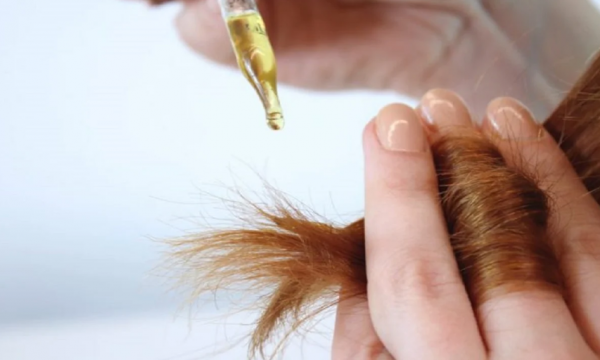 Dry, damaged and unruly hair is a nightmare of many people and often the solution to them is impossible.
Regenerating damaged hair is a process that requires tremendous time and care throughout this time.
However experts recommend some ways to get rid of this problem which start from natural products.
You have one of them here and anyone can prepare it at home.
You need honey and oil, both of which contain vitamins and minerals that help regenerate hair.
This mask is rich in omega-3, antioxidants, fatty acids and vitamin E which help in growth and prevent hair breakage.
Follow below the exact way of preparing this treatment.
Ingredients
4 tablespoons honey
2 tablespoons olive oil
Preparation
To start this treatment as a start you need to choose a small pot or jar.
Add honey and oil and put it on the fire to heat, you can do the whole process using the microwave.
Once the honey and oil are heated and well combined with each other remove from the heat and try with your finger for heat.
Then take the whole mass created by hand and place it in the problem area for you.
Also rub the scalp with it along with the tops which are also two very delicate areas for hair treatment.
It is important to use organic honey and extra virgin olive oil for best results.
Then wrap the hair with a towel and let the treatment act for 15-10 minutes.
Finally rinse your hair as usual with water and shampoo or conditioner.
It is recommended to do this treatment at least once a week so that your dry hair gets the necessary hydration.
Depending on the length of your hair you can choose to reduce or increase the mass used in this article./AgroWeb