"Everyone is young in Kosovo", the American blogger is amazed in Prishtina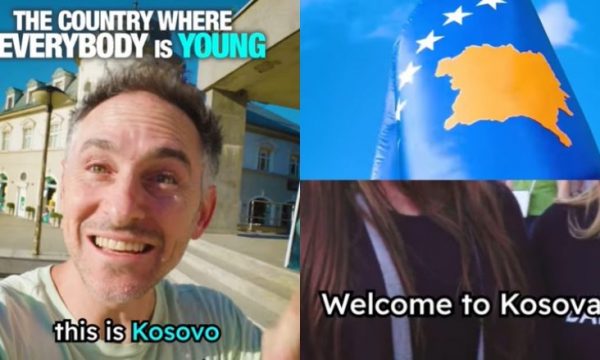 Not infrequently, Kosovo has been on the map of countries that many people from around the world have wanted to visit and see up close what it is like to live in the youngest country in Europe.
Kosovo has also aroused interest for blogger Alan Wurman who lives in Los Angeles, or as it is known on social networks "Alan's Theory", who makes various videos around the world.
He recently stayed in Pristina, where he made a video for our country.
In the description of the video, Alan describes Kosovo as a place "where everyone is young".
He further writes that Kosovo and especially the capital Prishtina is a vibrant country, and this is because of the people, as Kosovo has the youngest population in all of Europe, even surpassing Ireland.
"Kosovars are not only extremely beautiful and young in age, but they are young in spirit. Their level of motivation is really inspiring. I met 19-year-old entrepreneurs working on 3 things at the same time, young people writing books and starting businesses. But even adults are such, hospitable and motivated to build this new state. "I think we will hear a lot from this country in the near future," wrote American Alan.
His video published on social networks has received many likes and various comments, especially from Albanians who have thanked him for his presentation to Kosovo.