The Arab commentator could not resist, he sang "live" to the attractive Russian fan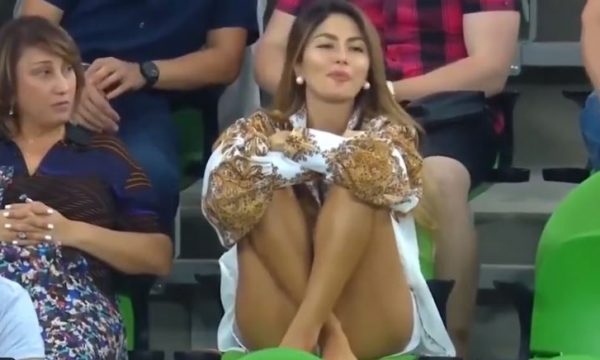 A year ago, the European Football Championship was held, which was won by Italy.
In addition to the interesting matches, which followed after leaving COVID-19, there were unusual events outside the green field, writes "Rhewal".
More precisely, a case that is not easily forgotten even now a year is the moment when a beautiful and attractive Russian fan appeared on the screen.
On this occasion, an Arab commentator was "crazy" behind her, while she had started singing "live" in commenting on her.
— Out Of Context Football (@nocontextfooty) June 27, 2022
The commentator was fascinated by the beauty of the Russian fan, who also attracted everyone's attention, writes "Rhewal".
The cameras have kept the "hot" fan in focus longer in the match between Finland and Russia.
This fan is considered one of the most beautiful seen at Euro 2020, which was held last year. /Rhewal/