The most beautiful Serb is elected in Gracanica, in the jury also "Office for Kosovo"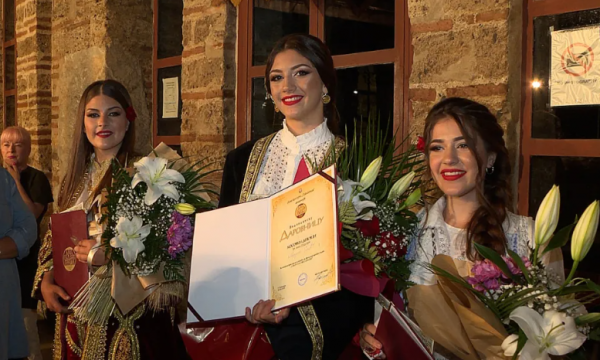 Kosovo Serb citizens gathered in the monastery of Deçan as part of the "Vidovdan" holiday and where they selected the most beautiful "Kosovar girl". This year's winner is Mariana Simic from Batusha, the first escort is Milica Mitrovic, while the second escort, Anastasija Djordjevic, writes KoSsev, Rhewal reports.
Simic was chosen as the most beautiful among 12 contestants, while she herself said that she did not expect to win.
"I honestly did not expect a victory, because all the girls were beautiful in their own way and each had a beautiful costume. "I wanted to apply last year, but I did not have enough years to participate and this year my dream and wish came true", she said.
The jury that selected the "miss" was chaired by Milena Parilic, an official of the so-called "Office for Kosovo" in the Serbian government led by Petar Petkovic.
Bishop Teodosije, the head of the Municipality of Gracanica and others also took part in this activity. While the Kosovo Police has taken care of the security of the event./GazetaExpress/