The moment when the helicopter finds the Albanian climbers and evacuates them from a dangerous area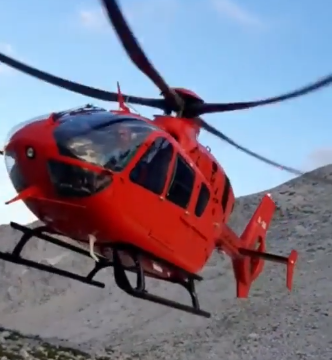 Two Albanian climbers who had blocked the Valbona area, have already been rescued from there to be taken to the Trauma Hospital.
This was announced on Monday by the Albanian Telegraphic Agency.
Helicopters to rescue climbers are seen through a video posted on Facebook.
"In record time, the two climbers trapped in a steep area were sent to the Trauma Hospital for help. Acknowledgments to Air Force pilots. Committed to a safe tourism throughout Albania ". /Express