The historic match of the Balkans in the Champions League, "Jebrailat" promise something unique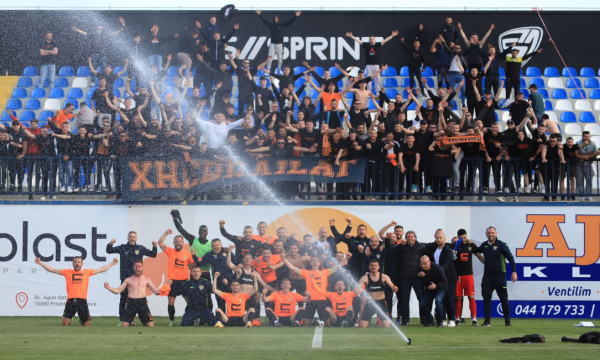 After being declared champions for the first time in the club's history, the Balkans will also take part in European competitions for the first time.
"Orange" will debut in the Champions League next month, writes Rhewal.
On July 5th, the Balkans will face Zalgiris of Lithuania in the first qualifying round of this competition.
The match will take place at the "Fadil Vokrri" stadium.
Tifogroup from Suhareka, "Jebrailat", have announced that they have started preparations to bring something unique.
Full notification from "Gabriel" (without interference):
"-8 days from the historic match!
-As you know, on Tuesday, July 5, we face in the qualifications for the Champions League where we expect the team from Lithuania Zalgris.
-Jebrailat are preparing to bring something unique and to represent the city of Suhareka in a dignified manner.
Therefore we invite you all to join us on a massive journey to Prishtina.
-Regarding the trip schedule and all the main things you will be notified in time.
LET'S REPRESENT SUCHARDS AS WE HAVE A SHADOW! " /Express newspaper/
-8 days from the historic match! -As you know, on Tuesday, July 5, we face in the qualifications for the Champions League where…

Posted by Xhebrailat 1992 on Monday, 27 June 2022