Rada Trajkovic detained at Belgrade airport, this blames Milan Radojcic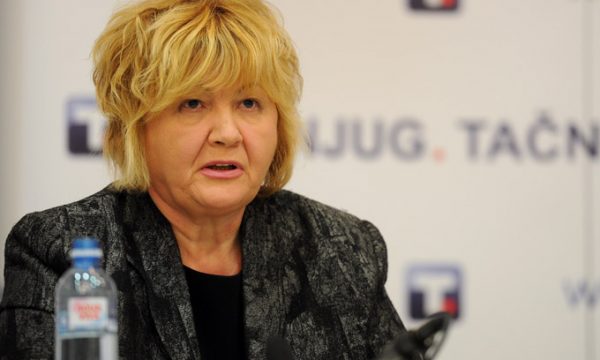 A criminal lawsuit filed against her by the deputy head of the Serbian List, Milan Radoicic, has led to the detention of the chairwoman of the European Movement of Kosovo Serbs, Rada Trajkovic, at the "Nikola Tesla" airport in Belgrade.
This is what Trajkovic himself said, through a reaction on her twitter account, while mentioning that the person who filed the lawsuit against her is under US sanctions.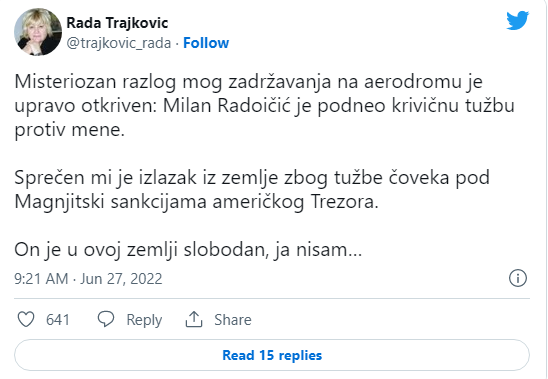 The mysterious reason for my detention at the airport has just been revealed: Milan Radoicic has filed a criminal complaint against me. I was prevented from leaving the country due to a lawsuit filed by a man under the US Treasury Magnetic Sanctions. "He is free in this country, I am not," she said.