Meet the man who lost the most money in human history from cryptocurrencies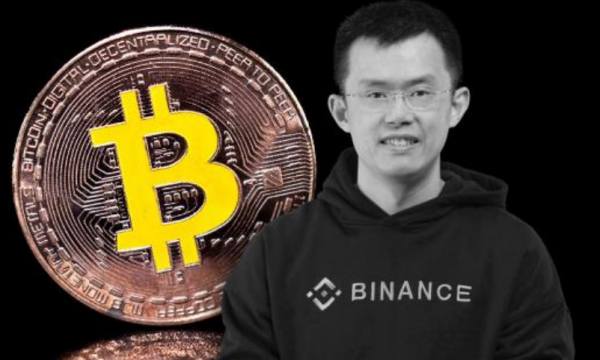 There are dozens of cases of people making huge fortunes investing in cryptocurrencies and now losing them. The seven strongest crypto investors in the world lost, to be exact, $ 144 billion in just a few weeks. But he stands out as the "boss" of the largest crypto exchange in the world, Changpeng Zhao.
The 44-year-old Sino-Canadian businessman, internationally known as CZ, is now officially the man who has lost the most money in human history. He has lost about $ 87 billion so far – about 10% of his fortune.
Times are changing fast. Zhao, who owns 90% of Binance, saw his fortune grow exponentially amid the cryptocurrency mania boom market. The exchange reached $ 34.1 trillion in cryptocurrency trading last year, while this year it reached about $ 5 billion a day, down.
Then, in 2021, when Zhao's fortune was estimated at just under $ 100 billion, he became angry when he declared, "The poor say bad things about Binance." But now that his fortune has shrunk to less than $ 10.2 billion, he says "I'm still poor."
The businessman, who was born in China and raised in Canada – but is a permanent resident of Singapore – has stated that 100% of his liquid assets are invested in cryptocurrencies. That was what did not go well. From his investment in Luna, about 11 billion dollars, nothing is left, while the biggest losses are from bitcoin. In 134 days, Zhao lost about 10 percent of his fortune – though some say it is no longer $ 10.2 billion, but has shrunk to $ 1.5 billion.
He, on Twitter, explains that this is "another cycle" and that he has gone through these again, two more times, seeing that his fortune shrinks during the cryptocurrency market and then grows again. But no matter what happens in the future, it is written in history as the man who lost the most money. It surpassed the negative record of Japanese Softbank founder Masayoshi Son, who during the dotcom bubble, had lost $ 77 billion overnight. When Softbank's market capitalization fell from $ 200 billion to $ 2.5 billion (it lost 98%), its assets shrank from $ 78 billion to "only" 1.1.
Other billionaires
Of course, Zhao is not the only crypto-billionaire who lost a fortune with the fall of cryptocurrencies. There are dozens of others. One such example is the example of Coinbase founder and major shareholder Brian Armstrong. As his company laid off 18 percent of its workforce to withstand the "crypto-winter," Armstrong's fortune fell 84 percent from $ 13.7 billion to $ 2.1 billion. /abcnews.al/