Quality managers and services in the hospitality and tourism industry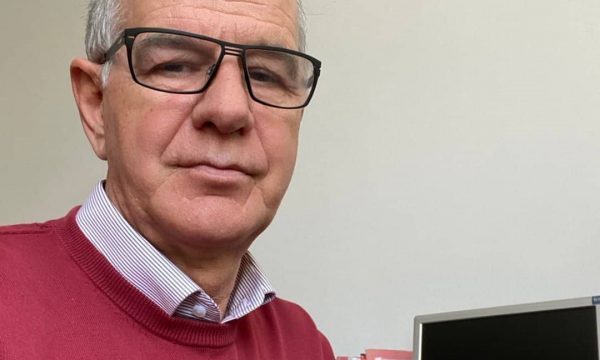 Opinion by Mislim Zendeli, University Professor:
As in many countries of the world, in the Republic of Albania, tourism is seen as an important source that generates income and creates jobs. The need to create a new market position requires certainty in further harmonious long-term development. Tourism is an industry characterized by labor-intensive involvement. Human resources for this industry
are considered as 'raw material', therefore every day more and more become topics of discussion of specialists and experts of this activity. It is this factor that creates competitive advantages in the fight that takes place in the local tourism market, in the region and beyond.
According to some authors, the personnel engaged in the hospitality industry are divided into four groups: the first group includes jobs in the production and service departments; in the second group the administrative staff; in the third group the managerial staff and in the fourth group the staff
supportive. All these categories of employees have their roles in the realization of the hotel product. However, managers are counted as the locomotive of enterprises from this sector they manage all the human resources in the enterprise. How important management is is understood by saying: "Management is not everything – but without management everything is nothing." food and beverage department, chef, hall, etc.
Albania, as a country that claims to take its share in the tourism market, has the imperative to take a step towards increasing the quality and differentiation of services as an achievement of the goal, and this does not mean that it can be achieved only through education and vocational education. employees in
this sphere. Meanwhile, today, tourism in Albania is facing a bigger challenge than ever before. How can it be justified the fact that most of the jobs of high managerial levels in the hospitality industry in Albania (but also in Kosovo and in the part with Albanians in the Northern Republic of Macedonia) are filled with foreign people ?! Managers, hotel directors and similar positions in the most popular hotels among us are, Germans, Austrians, Italians, Turks, Serbs and the like. In this context the question arises how long the lack of e can be compensated
workforce in tourism and hotel from "import"?
To find the 'culprits' for these shortcomings or irregularities, a deeper analysis must be made to find the culprits of this condition. And of course first of all the finger in this case is directed towards the higher education system, as well as to those who formulate and implement strategies
development in the field of tourism and hospitality industry, it is about the relevant ministries and other competent bodies!
When it comes to the higher education system it should be said that it must necessarily be transformed into special organizational forms in order to be able to train, educate and shape cadres of different leadership profiles who will then be able to form structures.
organizational for the management of all capitals available today to the hospitality and tourism industry in Albania and beyond. Weaknesses of higher education institutions include inflexibility to changes in the market and its demands, poor use of equipment and technology, insufficient effectiveness and efficiency, and so on. Formal higher education in the field of hospitality and tourism takes place in some universities in the Republic of Albania, which function as special faculties or programs that educate generations of students in the field of hospitality and tourism, such as some universities in Tirana, among which
we will mention the University of Tirana – Faculty of Economics (Department of Marketing – Tourism), the Metropolitan University of Tirana (2-year professional program in Management in Tourism, Hospitality and Events), Qiriazi University College (Management Study Program
hotel-tourism), "Aleksandar Moisiu" University, Durrës at the Faculty of Business (departments: Hotel-Restaurant Management, Cultural Tourism Management, Archaeological Tourism Management), in the Republic of Kosovo at "Kadri Zeka" University in Peja (Faculty of Management in Tourism, Hospitality and Environment), University of Applied Sciences
Ferizaj (Faculty of Tourism and Hospitality Management), while in the RMV at the University of Tetova Faculty of Economics (study program Tourism) and some similar lesser known.
As can be seen from the names of the faculties, ie study programs, they all have more or less similar objectives.
If we enter to analyze the curricula of these institutions of higher education in the field of hospitality and tourism we will see that we are dealing with outdated concepts that do not correspond to the latest developments in hotel and tourism. In these institutions there is a lack of experienced pedagogues but with new knowledge inspired in the development experience of
western countries and beyond. The formal education system is not adapted to the modern conditions and employment needs in tourism and does not sufficiently include the practical part of teaching, so it does not educate staff who can be quickly and easily included in the jobs in the mentioned sector, after completing their studies. and graduation.
Meanwhile in prestigious schools in the field of hotel management such as: "Ecole Hoteliere de Lausanne", "Nolan School of Hotel Administration – Cornell University", "Les Roches International School of Hotel Management, Rosen College of Hospitality Management, Florida" and faculties and high schools similar to regional ones such as "Faculty of Hotel Management", Opati (Croatia), "Visoka Hotel School", Belgrade (Serbia),
offer their students curricula according to contemporary trends in the hospitality industry. In these professional educational institutions we have a strong connection of theory and practice through combined programs, education-practical work in appropriate jobs.
In these training institutions, people with experience in the real sector teach even without an academic title, which is not the case with us (Sic!) This is a serious obstacle for the higher education system in the field of hospitality industry in our country, as professors are with academic titles but no
have work experience in the real sector. We often come across professors who do not have a day job in the hotel and tourism businesses but who teach some subjects!
These views, as remarks and addresses of problems that concern the business community in Albania and beyond, should be taken seriously by stakeholders in particular by the relevant bodies which deal with long-term tourism planning. Organizing tables
roundtables, forums, conferences or seminars on these and other problems related to this area, should be more frequent in the scope of state institutions. State institutions dealing with the training of human resources in the field of hotel-tourism are expected to take measures in terms of: approximation of study programs of vocational education and training with the needs of the labor market, conducting comprehensive analysis of skills needs in tourism sector, providing new knowledge and practical skills and quality teaching staff. Emphasis be placed on applied knowledge and skills, group work
small, practical work in real environments and contacts with clients and the like. Meanwhile, the real sector as an employer should undertake activities towards: promoting individual career paths in the sector, providing opportunities for career advancement, campaigning for
promoting career development in tourism, connecting employers with graduates in order to give them the opportunity to gain work experience and the opportunity to be employed. The business community in the field of hotel-tourism should also raise public awareness
the need for Albanian students studying abroad to return to their homeland is understood through well-known motivational measures that are practiced everywhere.