Details / A person injured with a shovel behind his head, as the quarrel over the sunbeds started in Shengjin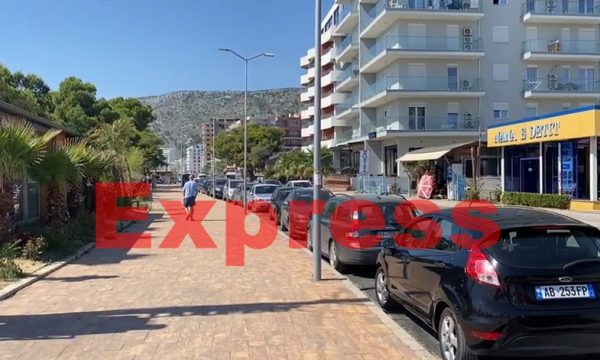 The spaces for placing sunbeds brought a conflict with one injured in Shengjin the day before.
Read also: NAMES / Quarrel over the beach in Shengjin, the owner of a business is seriously injured with a shovel behind his head
It is known that the two owners of the beach space Paris Deda and Armando Marku had agreed to keep a distance in the corridor between them where the vacationers would pass.
The placement of sunbeds at the border, which prevented the other border guard from doing the same, was initially accompanied by debate. In this situation, the conflict between the brothers Armando and Erjon Marku and the wife of Paris Deda has started.
According to sources from the Lezha police, this debate was accompanied by the pushing and knocking to the ground of the woman who was there to see the beach station. After seeing the fallen woman, Paris Deda took a shovel and shot Armando Marku in the head, injuring him, while his brother Erjon Marku was not injured.
After the event, Paris Deda left and the police declared him wanted, as well as the accusation of injuring and committing other acts intentionally, Erjon Marku, the brother of the injured.
Police notification:
Following the preliminary information about the conflict that took place yesterday, in Kune, Shengjin, we inform you that:
After the investigative actions, the specialists for the Investigation of Crimes in the Lezha Police Commissariat made a full explanation of the dynamics of this conflict for property motives, in which the citizens A. (P) were involved. D. and ED with citizens AM and EM
Following the procedural actions, the wanted citizen A. (P) was declared wanted. D., 48 years old, resident in Shengjin, after he hit with hard objects the citizen AM, 45 years old, resident in Shengjin, who is out of danger for life.
Also, in relation to this conflict, the procedural materials were referred to the Prosecutor's Office and criminal proceedings were initiated against the citizens EM, 41 years old (brother of the citizen AM), resident in Shengjin, after hitting the citizen ED, 46 years old, resident in Tirana.
The procedural materials were referred to the Prosecutor's Office at the Lezha Judicial District Court, for further actions, for the criminal offense "Intentionally inflicting grievous bodily harm", against the citizen A. (P) .D., And for the criminal offense "Other damages with intentionally ", in charge of the citizen EM