Allowed the passage of smuggled fuel in Kapshtica, under investigation two border police and customs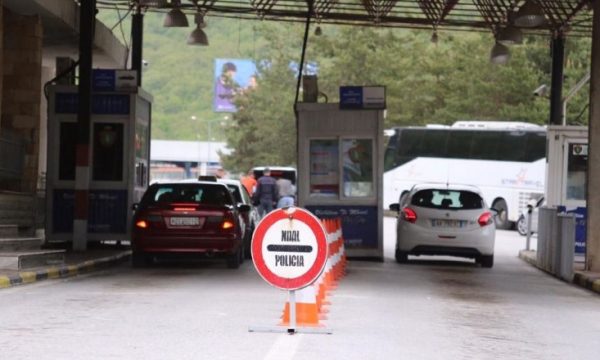 Two inspectors and a customs officer at the Kapshtica border crossing have been investigated by the AMP after being accused of corruption. They had allowed Costa Andoni to transport various industrial goods, fuel, etc .; avoiding customs procedures and duties from the Kapshtica Border Crossing Point.
Regarding the above from AMP Korça, the two inspectors and the customs officer identified as:
– Sandril Hyska, 37 years old, inspector;
– Avdyl Berberi, 55 years old, inspector;
-Vasil Sotiri 42 years old, acting Customs Officer.
Following the investigative actions, it was proven that Kosta Andoni, 52 years old, was favored against the sums of money, by police officers in cooperation with customs officers on duty, near this point.
From the investigative actions carried out and the examination of the film footage, it has been proven that the police officers of BCP Kapshtica in cooperation with the Customs officers, with their actions and inactions, contrary to the law and against monetary rewards, have favored Costa Andoni ërm in passing of smuggled goods, without carrying out the customs clearance procedure.
In the quality of material evidence were seized 1 vehicle type "Sharon", quantities of monetary values ​​illegally obtained from the activity of smuggling in the workplace, a significant amount of industrial goods, fuel, and other goods.
The materials were forwarded to the Prosecution for further action at the Korça Court of First Instance.