60% of Albanians can not even take a week off, Bosnia passes us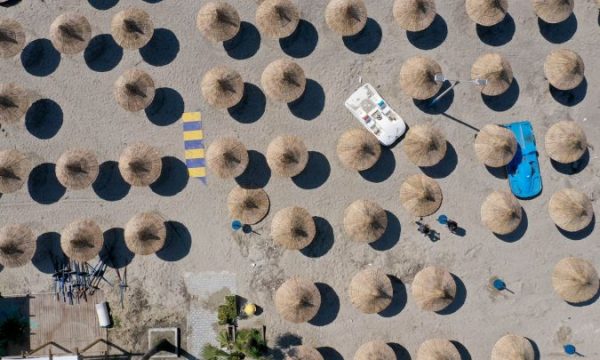 Anyone who has frequented holiday residences in our country, especially on the coast, has noticed that the majority of vacationers are from Kosovo, emigrants or foreigners and locals in lower ratios.
The Balkan Barometer for 2022 showed that 60% of Albanians surveyed stated that they could not afford the expenses for one week of vacation per year. This was the highest percentage in the Region.
The percentage of the population unable to rest increased in 2022, as in 2021 only 39% of respondents stated that they could not afford a 7-day vacation.
The Balkan Barometer found that 44% of respondents in Albania complained that their families were unable to keep their home adequately warm, while 27% of them admitted that there were difficulties with these payments.
While food and clothing were unaffordable (at least once) for 18% of the population of Albania (from 14% in 2020).
Unlike Albania, the citizens of Bosnia and Herzegovina had more financial ability to pay basic expenses.
Only 10% of respondents in Bosnia and Herzegovina claimed to have had difficulty paying the rent, 11% complained about the difficulty of paying for heating bills or loan installments.
Meanwhile, the purchase of food, clothing and other basic items is not considered a major problem for 91% of respondents.
58% of respondents in this economy said they were able to afford at least a week off from home, as opposed to 39% who find it impossible.
Kosovo, on the other hand, recorded a relatively high level of citizens' concern about daily expenses. The rent bill became a problem at one point for 29% of citizens, while 23% could not afford to pay the loan installment.
21% had trouble keeping their homes warm, while 18% considered food supplies expensive for their budget. The one-week vacation was unaffordable for 34% of respondents in Kosovo, while 64% did not consider it a problem.
One fifth of citizens from northern Macedonia could not pay their rent. 13% of them had problems with heating costs, while 12% could not afford basic supplies. almost half of the population claimed they could not book a week off as it exceeded their budget.
On the other hand most respondents in Montenegro (79%) were able to pay their monthly rent, and 80% can afford to pay their loan installment.
Heating their homes was not considered a financial problem for 87% of the population, while 12% found the supply of food unaffordable at least once a year. 39% of respondents in Montenegro could not afford their vacation.
Serbia shares a similar trend with other economies in the Region. About 19% could not pay their rents at least once a year, while 15% found it difficult to repay their loan installment.
83% could afford to pay the heating bills, while the vast majority (88%) were able to afford the cost of food. Similar to its neighbors, 44% of Serbs have difficulty with vacations. Monitor