"Will we wear jackets or not?" G7 leaders 'mock' Putin's picture of himself naked on horseback
G7 leaders "teased" Russian President Vladimir Putin on Sunday as they sat down to lunch while joking with his "famous" photo on horseback without T-shirts. G7 leaders have gathered at a time when the war in Ukraine has entered its fifth month and Russia is bombing Kiev for the first time in weeks.
"Should we wear jackets? Shall we remove them? " Asked British Prime Minister Boris Johnson as he sat at the table with his counterparts leading the world's largest economies.
"Let's wait for the photo" said Canadian Prime Minister Justin Trudeau.
Officials were trying to take a formal lunch photo with the leaders of Canada, France, Germany, Italy, Japan, the United Kingdom, the United States and the European Union.
"We have to show that we are stronger than Putin." tha Johnson.
Trudeau then added: "We will go out with our chests out on horseback."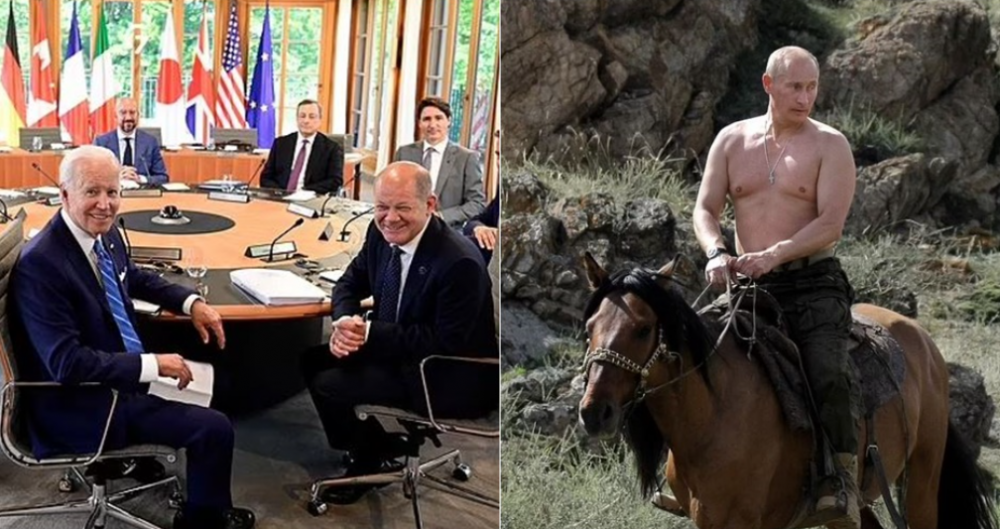 He was referring to a 2009 photo where Putin posed shirtless on a horse in the mountains of the Siberian region of Tyva during the holidays. Johnson is then heard on the screen saying, "We need to show you the muscles."
"Riding is the best" said European Union President Ursula von der Leyen.
President Biden was present at the luncheon, but did not appear to have participated in the joke made about Putin.
To watch the video, click HERE.