Turkey criticizes the EU for what it did to the Western Balkans at the last summit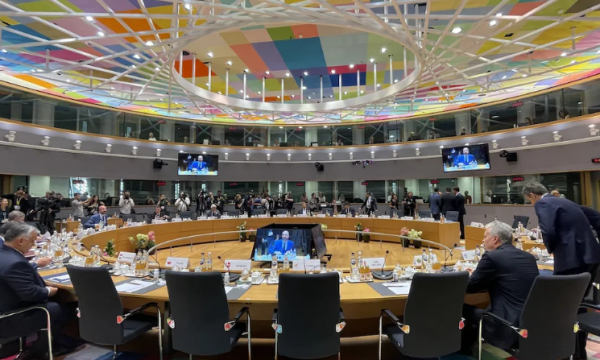 Turkey has questioned the European Union's delay in granting candidate status to Balkan countries, after the bloc granted that status to Ukraine and Moldova at the EU Summit on Thursday.
A statement from the Turkish Foreign Ministry said the government was "pleased that Ukraine and Moldova were granted candidate status and that Georgia was given the prospect of EU membership at the Summit." "However, it is strange that accession negotiations with Albania and Northern Macedonia, which are currently candidate countries, have not yet begun."
The ministry said that also "granting candidate status to Bosnia and Herzegovina as soon as possible will have benefits in the wider European geography, including the Balkans". He stressed that Turkey "believes that the EU should engage with all candidate countries sincerely and that the accession process should be advanced on the basis of merit."
The leaders of the six Balkan states – Albania, Bosnia, Kosovo, Montenegro, northern Macedonia and Serbia – also complained about the double standard of treatment by the EU, while at the same time welcoming the new status of Ukraine and Moldova.
The two Eastern European countries, they said, gained bloc candidate status ahead of them, despite Balkan countries waiting for membership negotiations to advance for many years. Some have waited for almost two decades.
The EU leadership has justified the decision by insisting that Kiev and Chisinau should have priority in their membership processes due to the ongoing Russian occupation of Ukraine and the proximity of the two candidates to the Moscow offensive. The EU also says Balkan countries have yet to adopt economic, judicial and political reforms in order to be granted bloc membership.
A statement from the European Council stated that the Union "expresses its full and clear commitment to the prospect of EU membership in the Western Balkans and calls for the acceleration of the accession process".
Turkey's criticism of the EU decision and the seemingly unilateral measures come at a time when Ankara's relations with the bloc are at a low point, with the country disagreeing with Greece over the militarization of the Aegean islands and the resurgence of security threats. Turkish national team in recent months. Earlier this week, the head of the European Commission stated that Turkey is increasingly moving away from the bloc and its offer to gain membership.