Rama jokes about the opening of negotiations: It has come to our noses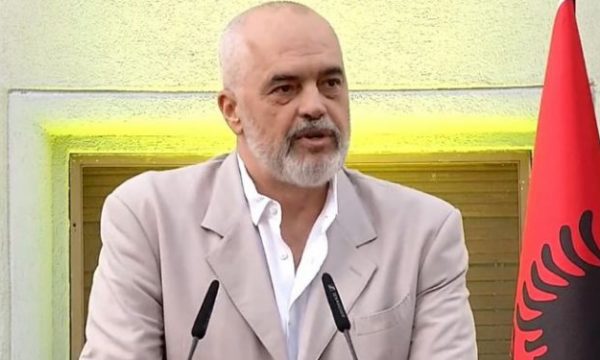 Prime Minister Edi Rama delivered his speech at the Electoral Congress of the World Weightlifting Federation that is being held in Albania.
During his speech, Rama was most careful to invite visitors to come to Albania more often as according to him it was the only place where they could travel without visas.
"Once you have come in this form, you do not commit any act of terrorism, next time you just need an authorization and come to Albania whenever you want. This world with borders has come to our noses. "Friends are the god here."– tha Rama.
Further, Rama did not spare even the jokes, the translator said that the head of the Albanian Weightlifting Federation had put pressure on the government not to show any problems for the delegates who would visit Albania.
"I want to tell you dear Mehmet, to tell all of you that we feel honored and proud that we have hosted and this congress has been organized in Albania, but this would not have happened without the president of the Weightlifting Federation, friend our Elezi. He was so impatient and so committed and committed to making this the best possible organization that he has annoyed every minister and official, even threatening the government by saying that if any members of Congress would have visa problem we would face all the muscles of the members of the weightlifting federation "– said the Prime Minister.