The mayor of Presevo will visit Kadri Veselin in The Hague tomorrow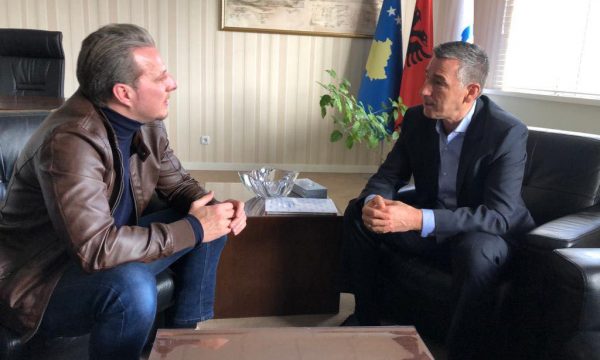 The mayor of Presevo, Shqiprim Arifi, has announced that tomorrow he will visit the former Speaker of the Assembly of Kosovo, Kadri Veselin, at the detention center in The Hague.
Arifi has expressed concern about the process which he describes as unfair.
"Visit of KLA leaders in The Hague. "Concerned with the unfair process against our statesmen, tomorrow I will stay in The Hague to visit the former Speaker of Parliament Kadri Veseli", he writes.
"Convinced, we strongly believe in the purity of the liberation war led by those who today bear the name of Freedom! "Tomorrow we will be live after the meeting", said Arifi.
He further announced that he will be posted directly on Facebook after the end of the visits.
"While tomorrow we will be live after the meeting!", He added. /Express newspaper/