Overtaking Kosovar athletes at the opening of the Mediterranean Games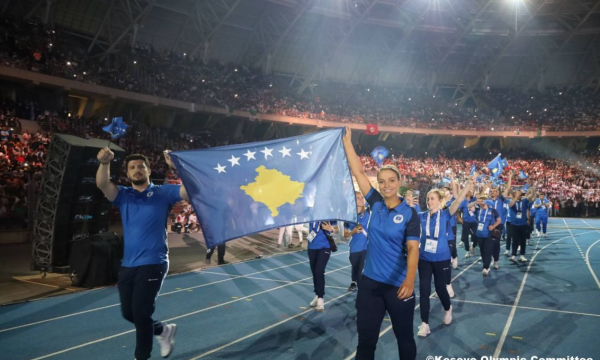 The 19th Mediterranean Games Oran 2022 have officially opened, which from June 25 to July 6, 2022, will be held in Oran, Algeria.
The opening ceremony was held at the Oran Olympic Stadium.
The Kosovo Olympic team paraded with about 40 members, led by the flag bearer, Fortesa Orana, karateka and Egzon Shala, wrestler.
In the stadium, present along with senior personalities of the state of Algeria and other countries, were also the leaders of the KOC with President Ismet Krasniqi, as well as the Deputy Minister of Culture, Youth and Sports, Daulina Osmani.
About 50,000 people in the stadium and thousands of others who stayed outside watched the ceremony, which was in keeping with Algerian tradition and culture, until there were plenty of fireworks in the sky.