Kurti supports Kosovar athletes in the Mediterranean Games 2022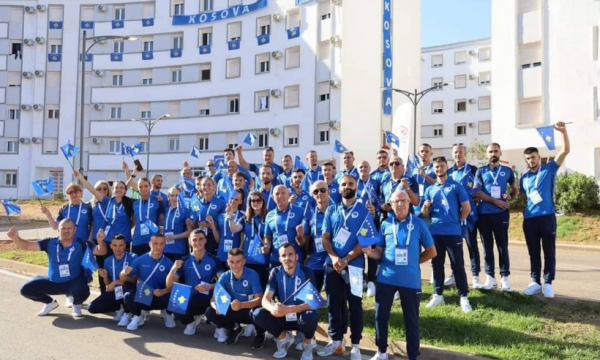 The Prime Minister of Kosovo, Albin Kurti has given his support to the Kosovar athletes who last night paraded in the opening parade of the Mediterranean Games 2022 in Oran, Algeria.
Kosovo yesterday paraded among the other 25 countries of the Mediterranean region and in front of about 50 thousand fans present, writes Rhewal.
The flag was carried by opportunities, Egzon Shala and karate, Fortesa Orana.
"Athletes I met a few days ago in Pristina, tonight paraded in the parade of the opening ceremony of the Mediterranean Games 2022 in Oran, Algeria. Under the leadership of the flag bearers, Egzon and Fortesa, Kosovo surpassed among the other 25 countries in the Mediterranean region. Judo, karate, boxing, taekwondo, wrestling, athletics, swimming, gymnastics, tennis, badminton, ping-pong, archery and archery are the sports we are presenting in Oran. Together with our athletes in Algeria are the Albanian team consisting of 27 athletes from 10 sports. The greatest successes for each of the athletes. "All of us are with you," Kurti wrote.