"Kosovo to be deprived of visas", Picula with proposals for the new enlargement strategy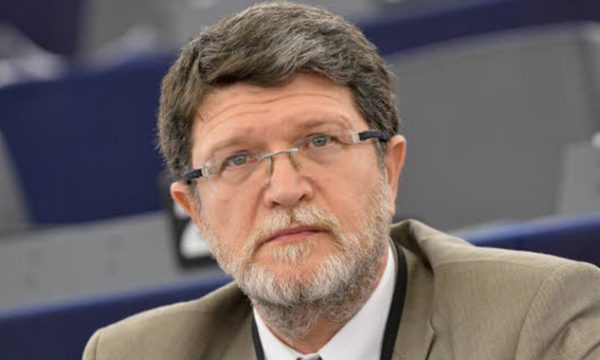 The European Parliament has appointed Croatian MP Tonino Picula as rapporteur on the new EU enlargement strategy, his office announced today.
Following the EP decision, its task is to formulate a proposal for a new enlargement strategy, which must then be approved by the European Parliament and then referred to the European Council, the European Commission and the High Representative. EU Foreign and Security Policy.
"The draft report entrusted to me by my colleagues clearly emphasizes the value of enlargement policy as a strategic investment in Europe's security and prosperity, and that it has already made a significant contribution to peace in war-torn areas," Picula said.
According to him, enlargement is the most effective instrument of EU foreign policy and one of the most successful EU policies.
"It is also important for Croatia, because as long as we do not have other EU members across our borders, we will not be able to fully use all the possibilities of our membership," Picula said.
In the draft report, Picula proposes accelerating the integration of countries that show strategic orientation and commitment to the reforms needed for EU membership, as well as finally setting clearer, more transparent and consistent standards, as well as improving progress and ensuring continued politics. and technical support throughout the membership process.
The draft report calls for recognition of the achievements of the Western Balkan countries by opening membership talks with Albania and Northern Macedonia and the approval without delay of visa liberalization for Kosovo.
He also believes that enlargement is especially important today in the context of the Russian occupation of Ukraine, to give Ukraine and Moldova the prospect of possible membership, but also to give the enlargement policy itself the necessary impetus and new impetus. .
"The progress and security of the whole EU depends on its ability to defend democracy inside and outside its borders, as well as on human rights and a multilateral order based on clear rules," said the Croatian MEP.
It is also necessary for the EU to help Bosnia and Herzegovina obtain candidate status as soon as possible, as well as to encourage the acceleration of Montenegro's accession process as the most advanced candidate country, Picula concluded.
Ours @TPicula he has been entrusted with one of the most important tasks for foreign and security policy – he has been appointed rapporteur for the new EU enlargement strategy! 👏💪

His job will be to formulate a proposal for a new EU enlargement strategy. #politicalyear pic.twitter.com/h1JPGOhwZ2

– SDP of Croatia (@SDPHrvatske) June 26, 2022