Kaevski: Mickoski and VMRO-DPMNE have shamelessly lied that the state would be Bulgarianized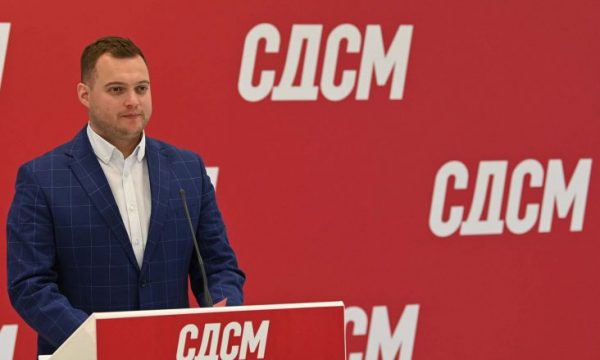 The SDSM-led government is committed to protecting state and national interests. In resolving the issues with Bulgaria, for the Macedonian language, for the Macedonian identity, for the Macedonian history and uniqueness, there will be and there will be no negotiations, stressed the spokesperson of SDSM and MP, Darko Kaevski.
Kaevski added at the press conference that the entire local and international public is witnessing the destructive actions of VMRO-DPMNE and Hristijan Mickoski.
The MP explains that Mickoski and VMRO-DPMNE have intensified false news and destructive actions.
"Mickoski and VMRO-DPMNE shamelessly lied that the Macedonian language will be erased, that the people will be assimilated and the state will be Bulgarianized. It is a shameful, irresponsible and unacceptable behavior of Mickoski and VMRO-DPMNE, which harms state positions and national interests. "Mickoski and VMRO-DPMNE must show responsibility and not work for the interests of others," Kaevski said of the main opposition party.