Horoscope June 26 / Discover how your day will go today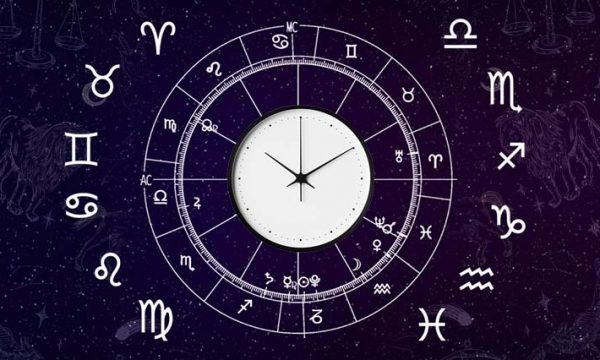 Dashi
The horoscope favors good deeds, so find an opportunity to help those who need your support. The horoscope offers Aries to pay attention to the problems of loved ones. Do not save on expenses, if necessary, give financial aid, all your efforts will be rewarded more. You will probably have no reason to complain about boredom and loneliness: The Moon in Gemini contributes to love adventures. However, be prepared to take responsibility for your frivolous actions, quarrels based on jealousy are possible. When it comes to leisure, the stars advise you to turn to intuition. If at the moment you are not interested in active rest, do not bother yourself with unnecessary movements. Find a good time.
Demi
You will succeed in professional activities. The horoscope advises Taurus to take action: it is time to show yourself at work. Do not be afraid to experiment and come up with bold ideas, chances are the team will support you. The family bull should be especially careful in his actions and statements. The Moon in Gemini does not promise stability and harmony in your personal life, you can lose the trust of a loved one. The stars advise you to approach the organization of family leisure time responsibly. You should at least briefly change the situation, give up meeting at home in favor of outdoor activities.
Gemini
This day attracts luck: you will receive a well-deserved reward for your work. The horoscope advises Gemini not to be lazy and not to postpone important things for later. Try not to miss the unique opportunity to solve all the problems at once. The position of the Moon in Gemini strengthens traits such as disorganization, frivolity or impulsivity. If you are determined to solve personal problems with intrigue and gossip, it is better to give up this idea. Most likely, you should become an example and source of inspiration for your colleagues, relatives and friends. Do not resist the will of fate, do not save on feelings and gifts, behave openly and naturally.
Crab
The probability of success in all spheres of life is very high. The horoscope promises Crabs a successful conclusion of financial matters. Enjoy success, accept the gifts of fortune: you deserve a reward for your hard work. If you are invited to make an interesting excursion, do not rush to refuse. The Moon in Gemini increases the propensity for adventurous action, this period is great for travel. You are unlikely to have serious disagreements with colleagues and friends, but the stars advise not to trust too tempting offers. You can lose a lot if you do not show character, but do not succumb to lies and hypocrisy.
LeoThe day is conducive to success in personal and professional life. The horoscope attracts great prospects before Leos: admiring glances, compliments, career advancement or even financial well-being. Try to intelligently dispose of the benefits of this day. For single Lions, all roads are open: The Moon in Gemini makes people more relaxed and sociable. Do not hesitate to express your feelings in order to achieve reciprocity. The stars advise you to handle your parenting duties responsibly. Surround the children with care and love, they will respond to you in return. Invite many guests, organize a fun party to make your children happy, children's emotions are invaluable.
Virgo
This day favors brave people, capable of decisive action. The horoscope advises Virgos to pursue their goals, not paying attention to difficulties and obstacles. Any of your ideas will be accepted with understanding and approval, just stay on the chosen course. For Family Virgos, the position of the Moon in Gemini does not promise peace of mind. Be prepared for the fact that people close to you suddenly decide to test your nervous system for strength. Maybe it's time to think about how you spend your free time. Now is a good time to discover your talents, do not stop at one thing, show interest in everything new.
Libra
Success in all spheres of life. Most likely, you will find a whole range of pleasant gifts and surprises. The horoscope promises Libra all kinds of material benefits: long-awaited salary increase, good purchases or even winning the lottery. If you have cooled your hobby a bit, it's time to remember. Gemini Moon boosts curiosity and creativity, so you can discover new aspects of your talent. You probably need to think about your attitude towards life. Self-control, a responsible approach to business is good, but allow yourself to relax. Do "taken" acts, live in pleasure.
Scorpio
Day that favors business activities. Scorpio horoscope advises you to focus on improving your financial situation. Feel free to take the initiative, grab the most hopeless projects: danger is a noble cause. For Scorpios who dream of long journeys, auspicious time comes. The Moon in Gemini makes people more mobile, so you can start preparing for a vacation, perhaps unplanned. Circumstances will allow you to plunge into the world of fantasy and dreams. Focus on what interests you most. You may be able to fulfill your long-held dream, or at least get closer to it.
Sagittarius
This day contributes to good deeds, where, even a good word will have special power. Sagittarius's horoscope invites you to do charity. Try to provide, if not material, then at least moral support for people in need. If you miss the bright impressions, arrange a little romantic adventure for yourself and your boyfriend. The Moon in Gemini favors any trip, even over short distances. The stars urge you to be wise: sometimes it is better to be silent. Do not focus on the negative aspects, switch to something pleasant, in order to avoid a difficult situation.
Capricorn
Sunday promises success in business, this day is meant for the implementation of ambitious plans. The horoscope offers Capricorns to act decisively, no matter the circumstances. Do not be afraid to change your plans, do not abandon the most hopeless enterprises, success is guaranteed. If you are tired of the boring daily routine, start planning your vacation. With the Moon in Gemini, the need for change increases, so do not deny yourself a little the pleasure of travel. Do not try to force events. You can lose a lot if you show stubbornness, but the flexibility of thinking will help you find a non-standard solution that best suits the situation.
Aquarius
This day promises family well-being and success in business. The horoscope offers Aquarius to face all problems, with one stroke. Most likely, you do not have to make much effort. Focus on business, do not show impatience and aggression as the result will not last long. If you do not have enough love and care, start drawing attention to yourself. Under the influence of the Moon in Gemini, your mind is so fast and inventive that you will be able to find a way out. In any situation, do not give up, readiness for action is the key to your success. Much will depend on your mood, so do not hesitate to go to fulfill your dreams, despite all the difficulties and problems.
Pisces
This day shows the need to properly assess your strength. The horoscope promises Pisces a good start to the new project, but you should not just hope for your performance. Trust your intuition: you can prevent serious problems just by being in the right place, at the right time. Under the influence of the Moon in Gemini, you can make an unexpected decision. If you have stayed at home, think about how to spend the holidays. Plan a romantic trip. Do not be discouraged if you have to work hard for the sake of your dreams. Trust your experience, your efforts will not be in vain, you just have to make an effort, all difficulties will be overcome.