Britain and Canada pledge further support for Ukraine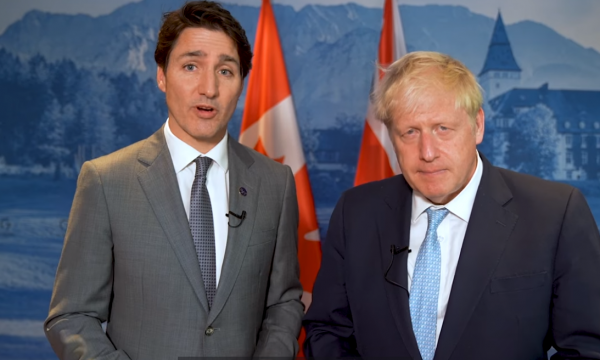 Britain and Canada will support Ukraine in countering Russian aggression, their two leaders Boris Johnson and Justin Trudeau have said.
A video released by Canadian Prime Minister Justin Trudeau says Ukrainian President Zelensky "is steadfast."
Johnson and Trudeau met in Germany during the G7 summit on Sunday.
"As the G7 meets in Germany, Prime Minister Boris Johnson and I want to say this about our support for the Ukrainians and President Zelesnkyy: he is steadfast. We are with you all the way ", it is said, among other things.
Since February 24, Russia has been aiming to invade Ukraine – now the battle is centered in eastern Ukraine. / Express