Emigration reduces the labor force in Albania, in the last 5 years 221 thousand people left the country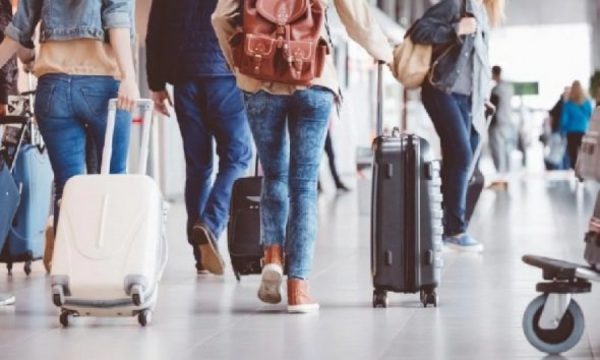 In Albania, there is a lack of labor force, especially in the agricultural sector due to emigration and the decline in the number of births. Agricultural work is now at its peak, but fewer and fewer people are seen working in the fields. This year, agriculture in Albania is facing a shortage of manpower as well as the high price of oil and the necessary agricultural inputs.
"The workers are all leaving," he said. We have no workers for the harvest, we have no workers for the factory. The price of workers is increasing daily, there is no labor force and the increase in the price of oil affects farmers, it also affects exporters because, from 2500 dollars that cost 20 tons to send to America, it has gone to 15 thousand dollars. Therefore, we do not know how to determine the price ", says Dedë Sterkaj from the company LNL.
According to official data of the State Institute of Statistics, INSTAT, from 2016 to the end of 2021 from Albania have emigrated about 221 thousand 48 people with an annual average of 38 thousand 841 people. Last year alone, 42,048 people emigrated from Albania, most of them young people aged 18 to 40, significantly affecting the shrinking labor force and agriculture.
"We are a group of pensioners who support agriculture. Even agriculture, if we put a metaphor, agriculture is retired. "There are no more young people (dealing with agriculture)", says the farmer Prekë Game.
But the lack of manpower is also affecting other sectors such as tourism, construction, tailoring industry and small business. At the doors of many small businesses, notes are now read with the demand for workers. The woodworking master, Zija Karini, now works alone in his carpentry. Master of 13 woodworking techniques, master Karini says that until a few years ago, many young people came to the workshop, interested in getting the craft, but times changed rapidly, some have emigrated and others are thinking of emigrating.
The reduction of the labor force from year to year, due to emigration, but also the decrease in the number of births, is expected to affect the pace of the Albanian economy in the coming years. This has now pushed some businesses to start looking for and hiring foreign workers./ VOA