Details of the agreement for the transfer of Veliu to Gaziantep, how much did Llapi benefit?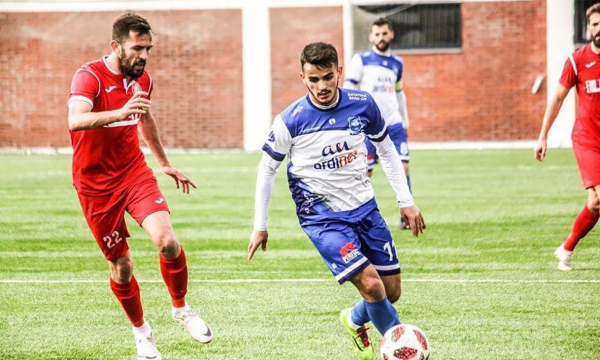 Valmir Veliu will continue his career in Turkey, at the club from the Turkish Super League, Gaziantep.
The Turkish club announced today that an agreement has been reached, while KF Llapi did the same – Rhewal writes.
⚡️ WELCOME TO GAZIANTEP VALMIR VELIU! #GaziantepWinning pic.twitter.com/O1zWuQMpsS

— Gaziantep FK (@GaziantepFK) June 26, 2022
Gaziantep announced that Veliu has signed a three-year contract.
From this transfer, the club from Podujeva has benefited 180 thousand euros.
Llapi also kept 15% of the value of his card. Thus, the club from the Kosovo Super League will benefit again in the future, in case the player is sold elsewhere.
🔴⚫️ TRANSFER | VALMIR VELIU IS GAZIANTEP!

👉 https://t.co/XV9XTi5Z1G pic.twitter.com/APn4nm11uS

— Gaziantep FK (@GaziantepFK) June 26, 2022
Otherwise, Valmir Veliu was part of Llapja since 2018. He was declared the champion of Kosovo in the first season for the U19 age group.
The 22-year-old with Llap's first team played in 119 games; scored 22 goals and recorded 32 assists.
The winger with the Llap jersey won the Kosovo Cup trophy twice and the Kosovo Super Cup once.
In addition to the Kosovo U21 National Team, Veliu has registered a performance with the National Team A. He had appeared in the friendly with Sweden, which took place on January 12, 2020. / Rhewal /