Blerim Latifi: EU racist club, Kurti and Osmani to boycott Lajçak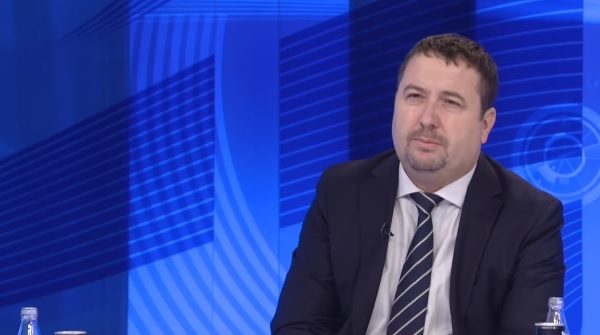 Blerim Latifi, professor of Philosophy at the University of Prishtina (UP), has asked President Vjosa Osmani and Prime Minister Albin Kurti to boycott the European Union envoy for the Kosovo-Serbia Dialogue, Miroslav Lajcak.
This, as Latifi said, "to save themselves and the citizens of Kosovo from hearing the lies and lies of the European Union", and the UP professor has described this union as a "racist club".
Latif's Facebook status comes a day before the European envoy visits Kosovo.
"Three days visit. "The best thing that the prime minister and other officials should do is not to wait for him at all, or at most to enable him to meet with a deputy minister", Latifi wrote.
The European Union has organized a summit where it has invited the leaders of the Western Balkans. But it has not given anything concrete about visa liberalization.
Kosovo remains the only country in the Western Balkans that does not have visa liberalization.
Despite repeated promises from the EU, Kosovo citizens continue to suffer the visa regime to travel to one of the European Union countries. /Express