As a "Wrestling" match, the moment of the clash of Albanians at the Italian airport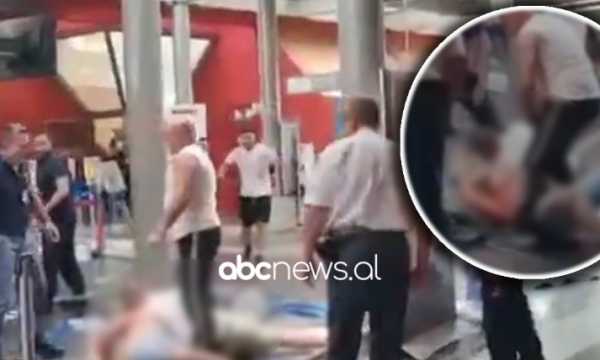 Two groups of Albanians who were standing in line to check in at Umbria International Airport have been involved in a massive brawl.
Italian media have recently published images of the mass quarrel at Umbria airport.
Italian media report that the clash between Albanians took place on Saturday afternoon, as they started kicking and kicking each other.
VIDEO
One of the many witnesses at the airport confessed: "One of the Albanians ended up on the ground, while the other grabbed him and continued to punch him, it was like a round of MMA."
It was the Italian police who intervened to separate the Albanians. At least three people were injured and were reportedly taken to hospital./abcnews.al/