Valon Berisha reveals his dreams and plans after retirement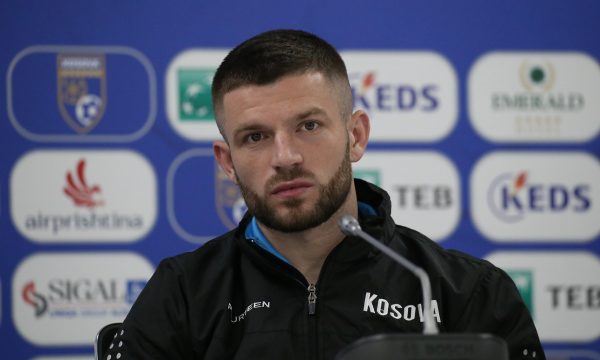 In a conversation for the Norwegian media, Tv2, the Kosovar midfielder has revealed his two dreams in his football career.
He said that he dreams of playing in a European or world championship with Kosovo and the other to play in the Premier League, Rhewal reports.
He has turned 29, his football career is coming to an end. You understand this yourself. However, he has no plans to retire immediately.
"I work to be able to stay at a high level for another five or six years," says Berisha.
Although a few minor injuries have kept him off the field for most of the season at Reims, he works tirelessly to realize his dreams of playing football.
"If I can win something with a club like Reims, then I will get a transfer to a bigger club," he said.
Further, he shows that after retirement he intends to continue living in Norway.
"I grew up there, my family is there, my life outside of football is there. "So the idea is to settle there and hope to have a family and some children." says Berisha.
Asked what his plans are after retirement, Berisha said he wants to open a football academy.
"I will definitely take a short break. I will probably spend a year looking at the world a bit. To fly a little, while discovering what kind of life attracts me the most ", says Berisha.
In any case, he believes there will be "something to do with football".
"I feel like I have so much to give. I have a lot of experience and I am very good at making people believe in something. "I notice that people like to hear the things I have to say", says Berisha.
He found out about this at a football school for children in Kosovo. An experience that gave it more flavor.
"I think it would be good to have a Valon academy to help young talents in Kosovo, so that they have a career abroad. Not because I want to gain anything from it, but just to help. I want to give others a chance. "This is the least I can do", concluded the Kosovar midfielder.
/Rhewal/