Opposition parties in the RMV are calling for early elections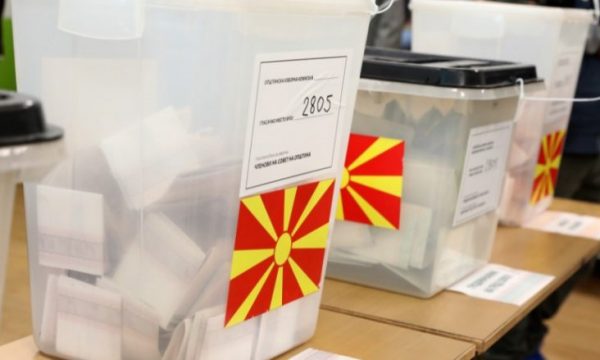 According to the Macedonian opposition, the hybrid attacks, which the government claims were organized by certain structures to undermine the state strategy in relation to the Bulgarian dispute, are a stalemate invented by the Government to cover the evidence on the date for negotiations with the EU.
VMRO-DPMNE demands early parliamentary elections to get out of the shame in which the Government has plunged the state and the citizens.
"For all this diplomatic debacle for the negotiations with the EU, there must be responsibility for Kovacevski, Osman and Maricic. Liability and resignation for long-term damage in the negotiation process. "For this reason, the only solution is early parliamentary elections," said Marija Miteva, VMRO-DPMNE spokeswoman.
The Albanian opposition also demands early elections. The President of ASH, Ziadin Sela days ago declared that the elections are the most successful formula for overcoming the political, economic and energy crisis.
Meanwhile, the leader of the Besa movement, Bilall Kasami says that the main principle of this majority was the date for negotiations. If there is no date there must be a choice.
"We have been told that this government stands on the basis of the offer it has made for the country's EU integration or the opening of negotiations. If this does not happen this month, we consider that it is an additional argument that we should go to early parliamentary elections ", said Bilall Kasami, Chairman of the Besa Movement.
The government is against early parliamentary elections. SDSM accuses the Macedonian opposition of endangering state interests.
"Mickoski and VMRO-DPMNE intimidated the public with the tendency that the Macedonian language, Macedonian identity and history were allegedly sold. They lied about the assimilation and Bulgarianization of the state. "This is a shame, irresponsibility and anti-state approach of Mickoski and OBRM-PDUKM", said Darko Kaevski, SDSM Spokesman.
DUI estimates that this parliamentary majority has no alternative which would better manage the integration process and internal political processes.
"We consider that elections are not a solution. "There is no alternative that can offer solutions to all issues, whether with Bulgaria, the Prespa Agreement, interethnic relations, etc.", declared Bujar Osmani, DUI.
Small parties within the parliamentary majority are threatened with leaving the Government if the latter accepts the French proposal as such./Alsat/