The Minister of Finance brags about new jobs, the Deputy Mayor of Prishtina reacts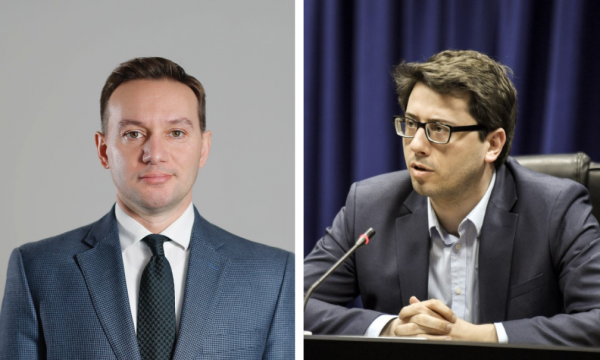 The Deputy Mayor of Prishtina, Alban Zogaj, reacted after a statement today by the Minister of Finance and Transfers, Hekuran Murati, who through a comparison of the registered number of employees in 2019 with the number of registered employees in 2022, tried create the belief that new jobs have been created.
Zogaj said that the difference in the number of employees between the compared years, comes as a result of the registration of workers to benefit from subsidies during the pandemic period.
Furthermore, he has publicly asked Minister Murati how much real employment is and how many new jobs have been created in 2021.
"These are all registered workers to receive pandemic subsidies! How much is the real employment Mr. Minister? "How many new jobs have been created in 2021?" He wrote on Twitter.
Murati, today on social networks, has published the figures that he says he received from the Tax Administration of Kosovo (TAK). "Active employees according to official data from TAK: May 2019: 318,610 employees; "May 2022: 382,861 employees", he wrote today.
This reaction of Murat received many negative reactions from citizens on social networks.
Even the Prime Minister Albin Kurti has repeated several times the same statement that Kosovo is marking the growth of the economy and employment with the arrival of his government. Such a claim, however, has been viewed with skepticism by economists.
On Workers' Rights Day, Kurti stated that about 25,000 jobs had been created in Kosovo.
"To alleviate the administrative burden on businesses in the declaration of employees, we have published the forms of fixed-term employment contracts, for special services and for an indefinite period. "As a result of these steps in 2021 we have formalized over 10,000 jobs, while a total of over 25,000 new jobs have been created", he wrote.
The President of the Union of Workers' Unions of Kosovo, Jusuf Azemi had stated that he does not believe that new jobs were created in Kosovo, as claimed by the Prime Minister.
"I do not believe that 25 thousand jobs have been created, because, at the same time, 30 thousand other workers could have been fired. This is worrying for us. Then, a number of workers have been working [pa kontrata] and businesses have introduced them in the payroll system because the Government of Kosovo has stimulated them to formalize workers ", stated Jusuf Azemi from BSPK in a response to Radio Free Europe.
Meanwhile, the expert on economic issues, Safet Gërxhaliu, speaking for the news, had seen as euphoric the statements of the Heads of Government for increasing the number of employees and economic growth in Kosovo at a time of inflation in progress, which he had called carcinogenic.
"It is true that we have had numerous statements about economic growth. This economic growth, which is being presented as a form by the institutions and the World Bank and the International Monetary Fund, has irritated the mass. Because, substantial economic growth is that growth, the effects of which the citizen enjoys. In this regard, the citizens of Kosovo have had very little space to enjoy the fruits of economic growth in Kosovo ", he declared. / GazetaEpxress /