Abdixhiku from Geneva: The Great Return of the League to the Diaspora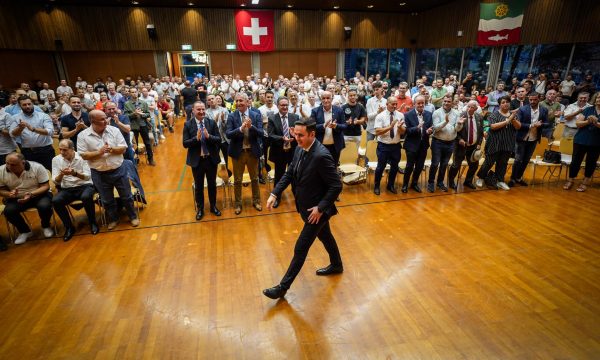 LDK leader, Lumir Abdixhiku held a meeting today with the diaspora in Geneva, Switzerland.
From Switzerland, Abdixhiku has announced the return of the LDK in exile.
"The great return of the League to the Diaspora. "Geneva, tonight, meeting with compatriots", he wrote.
In recent months, the LDK has intensified meetings with the diaspora, following almost severed ties over the years in power.