3 Albanians in Venice fight with a knife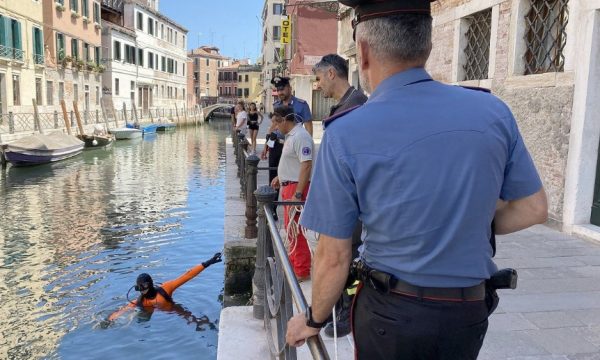 A knife fight occurred today in the middle of the day in Rio Marin, Venice. According to the evidence, it is suspected that it was an attack between Albanians, apparently drug dealers. One of the injured was taken to hospital.
event
The three Albanians clashed today along Rio Marin in Venice in front of a crowd of passers-by, tourists and residents.
According to an initial report made by the Carabinieri, two of the Albanians attacked the other person, who jumped into the water to escape from them.
Despite this, they managed to catch him and beat him, and it is suspected that they also wounded him with a knife, Italian media report.
He was hospitalized, and is out of danger for life, as the perpetrators were able to leave before police arrived.
Meanwhile at the scene, carabinieri are conducting investigations to find out if a weapon was actually used.